A Guide To Healthy Relationships
Parent and Youth Manuals
​​​​​​​
We were tasked by the Children's Alliance of Kansas to revamp and update an insightful guide on speaking to adolescents about the tough topics. These manuals are devised to present a guideline on how to approach these hard and somewhat awkward discussions and include a range of activities for both parents and adolescents to complete.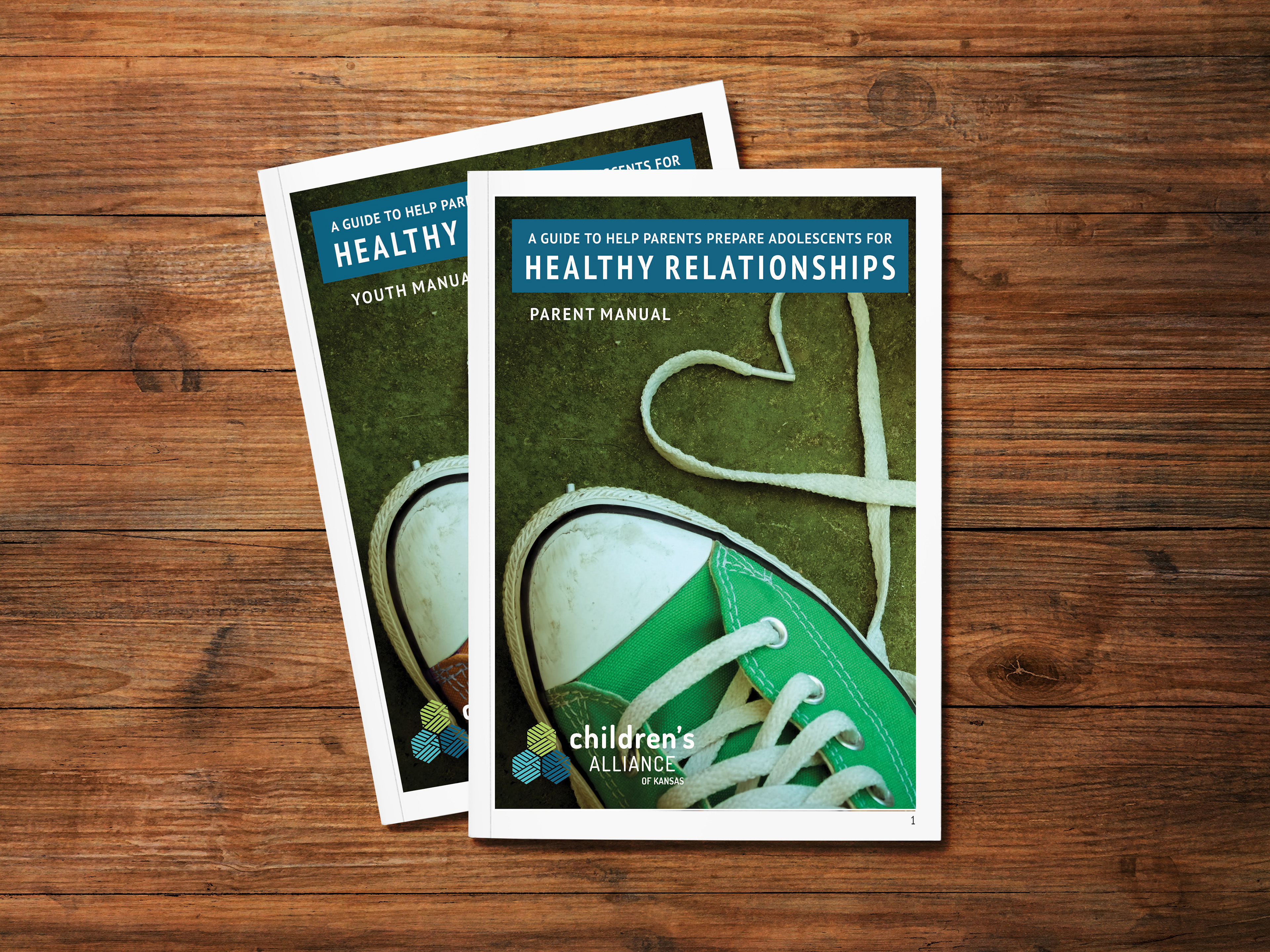 The largest challenge of this project was presenting these difficult topics in a bright and engaging way to an audience of 12-19 year olds. We were able to balance the visual preferences of this age range by utilizing a subdued color palette, illustrations, funky shapes and bright photography.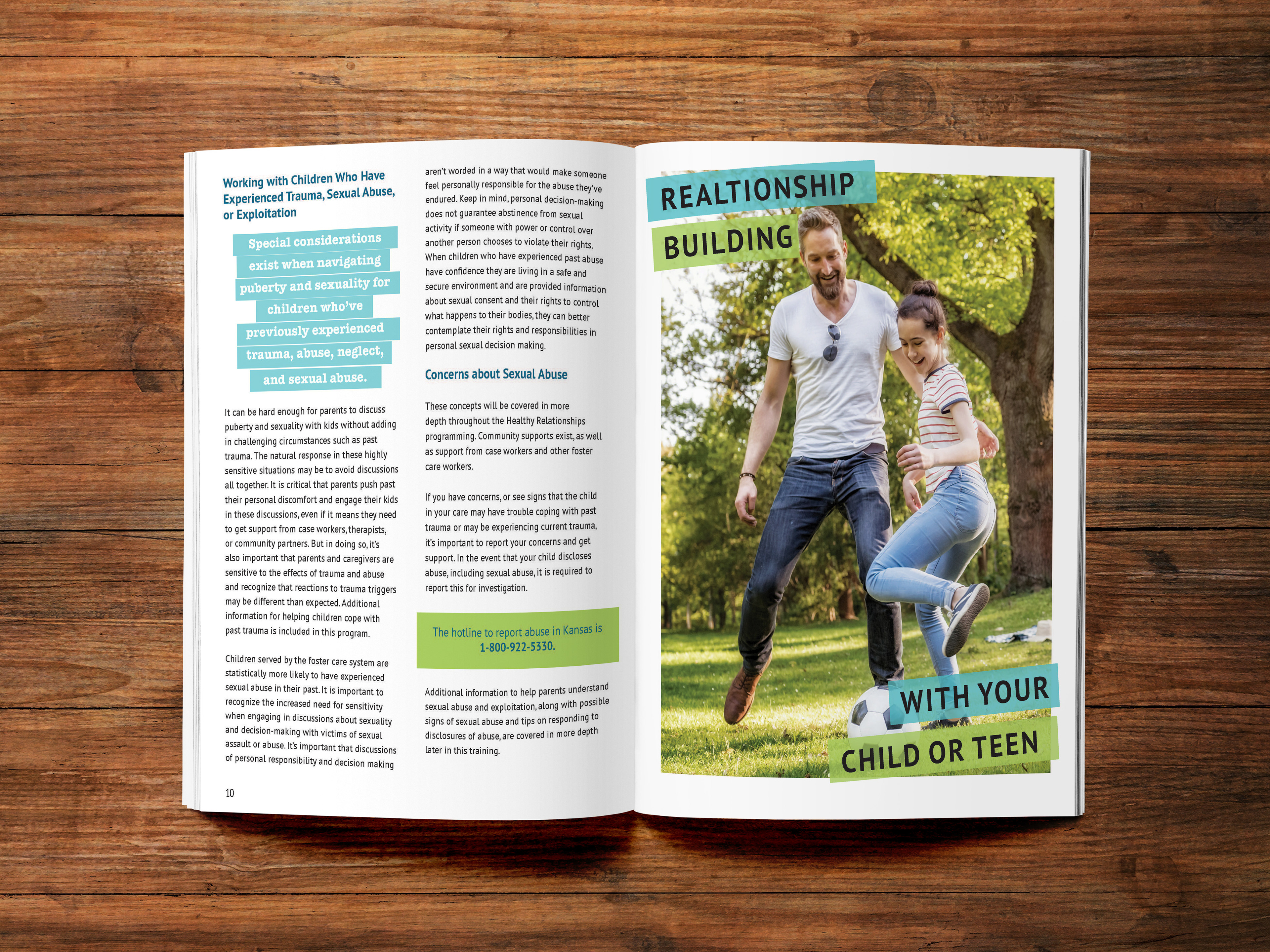 Full page imagery and headlines were used to make the end and beginning of new sections apparent for easier reading and progress marking.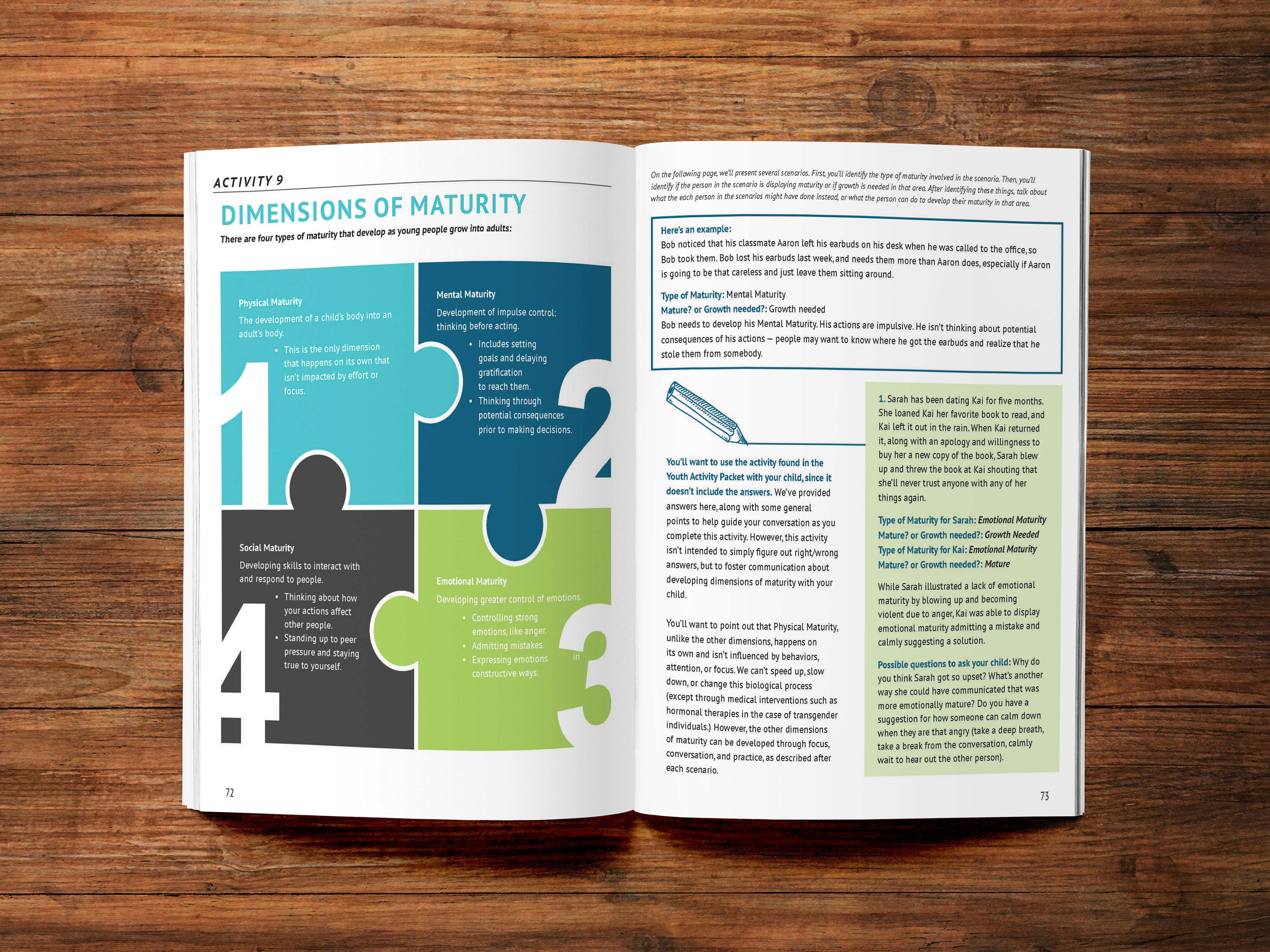 These manuals includes how to build healthy relationships and recognize unhealthy ones, puberty, coping with trauma, sexual abuse, friendship, and healthy decisions about sex.