Natural Wonders
Playing Card Deck
Opposites face off in a battle between red and blue, day and night, hot and cold. This playful deck of cards showcases the natural wonders of our world. 
As a lover of the outdoors, I wanted to create a useful item or product that appealed to adventurers. A deck of cards seemed the perfect subject as it is small enough to take on any adventure and provides endless entertainment during the leisure portions of a trip. Grab your friends for competition in a riveting game of Gin Rummy, wager your rations in Poker, or pair up for my favorite game of Ucre (but be a good teammate and NEVER trump your partners ace).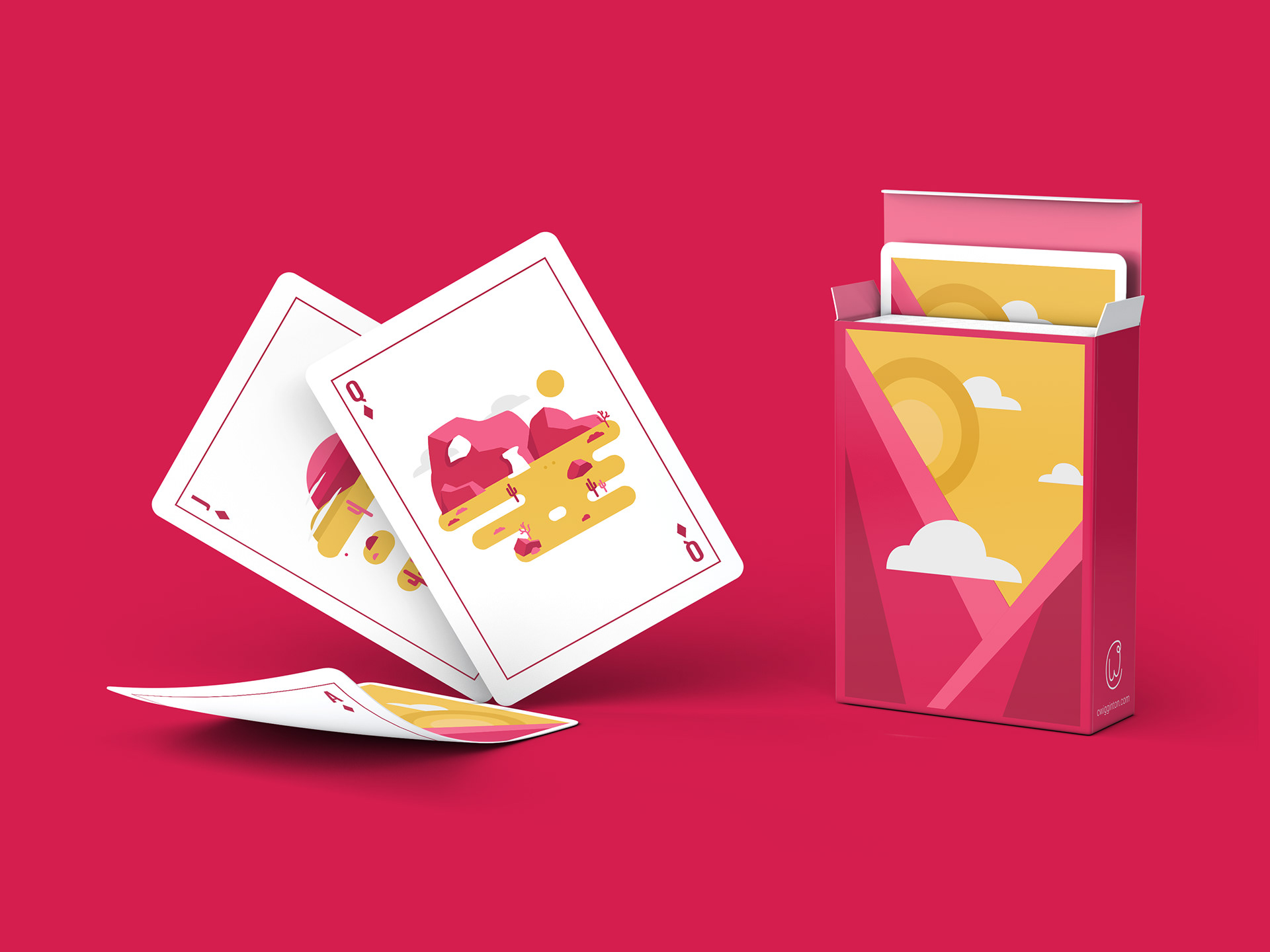 Players may choose their favorite temperament with box and card back designs 
representing each theme.