RISE

2019 KC Animal Health Corridor Homecoming
This year's task was to provide is a celebratory platform that will allow the Homecoming event to honor those in the animal health industry who have a strong sense of social responsibility, but also encourage a more conscientious examination around this important business practice. We want to drive companies and employees to RISE to a higher standard, to do good as well as sell product. A standard that consumers ask of their businesses today.
Social responsibility takes dedication and commitment. For this concept we drew inspiration from the ideals and artistic styles of tattoos. A tattoo shows pride, belief, and commitment. It can be a symbol of yourself and your passions in life.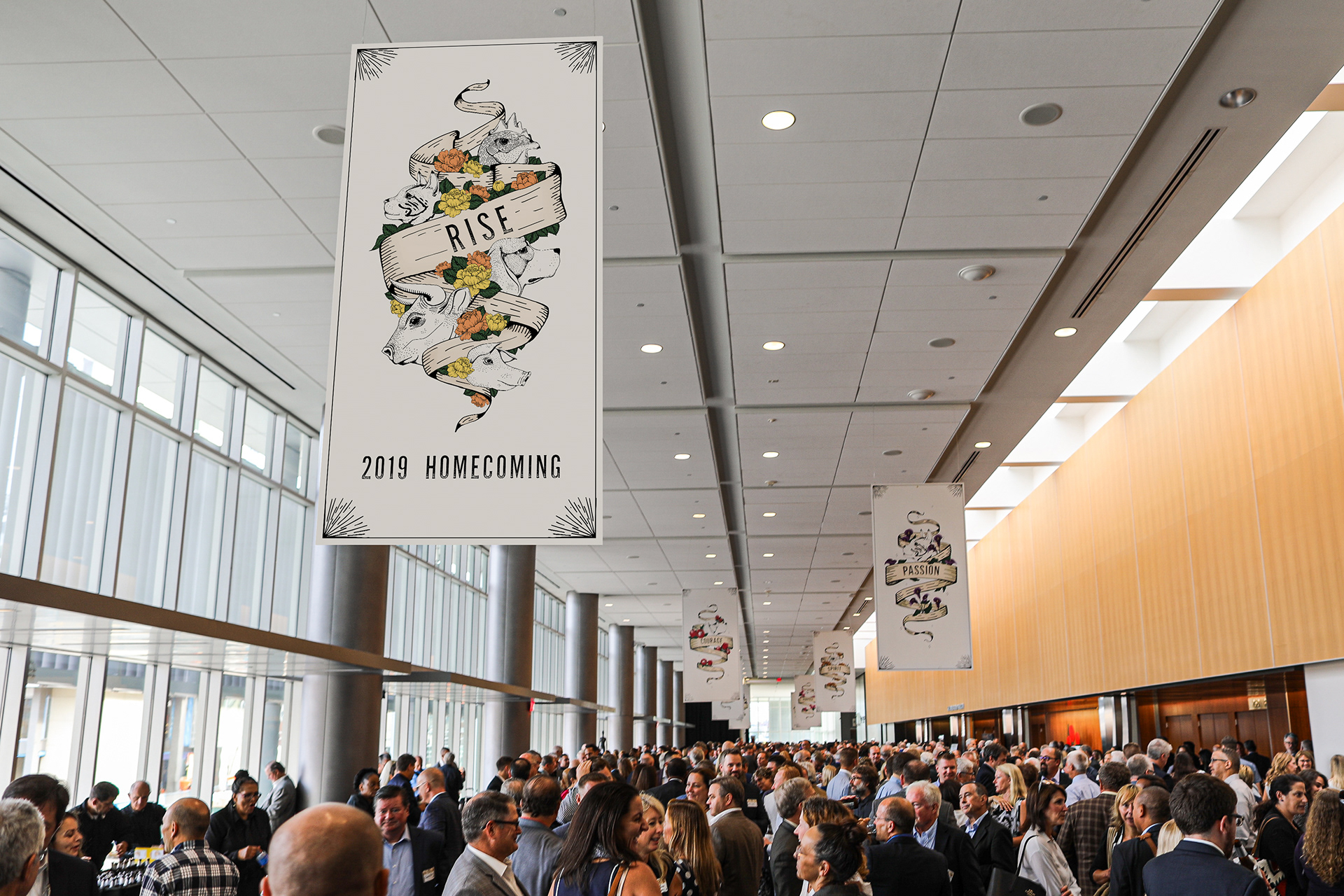 Hand drawn illustrations combined with digital assets were created to mimic the visual of a tattoo while iconography and symbols found in traditional tattoo styles supported the visual identity of artwork.
Key words were leveraged to represent different aspects of what it takes to move forward and take social responsibility.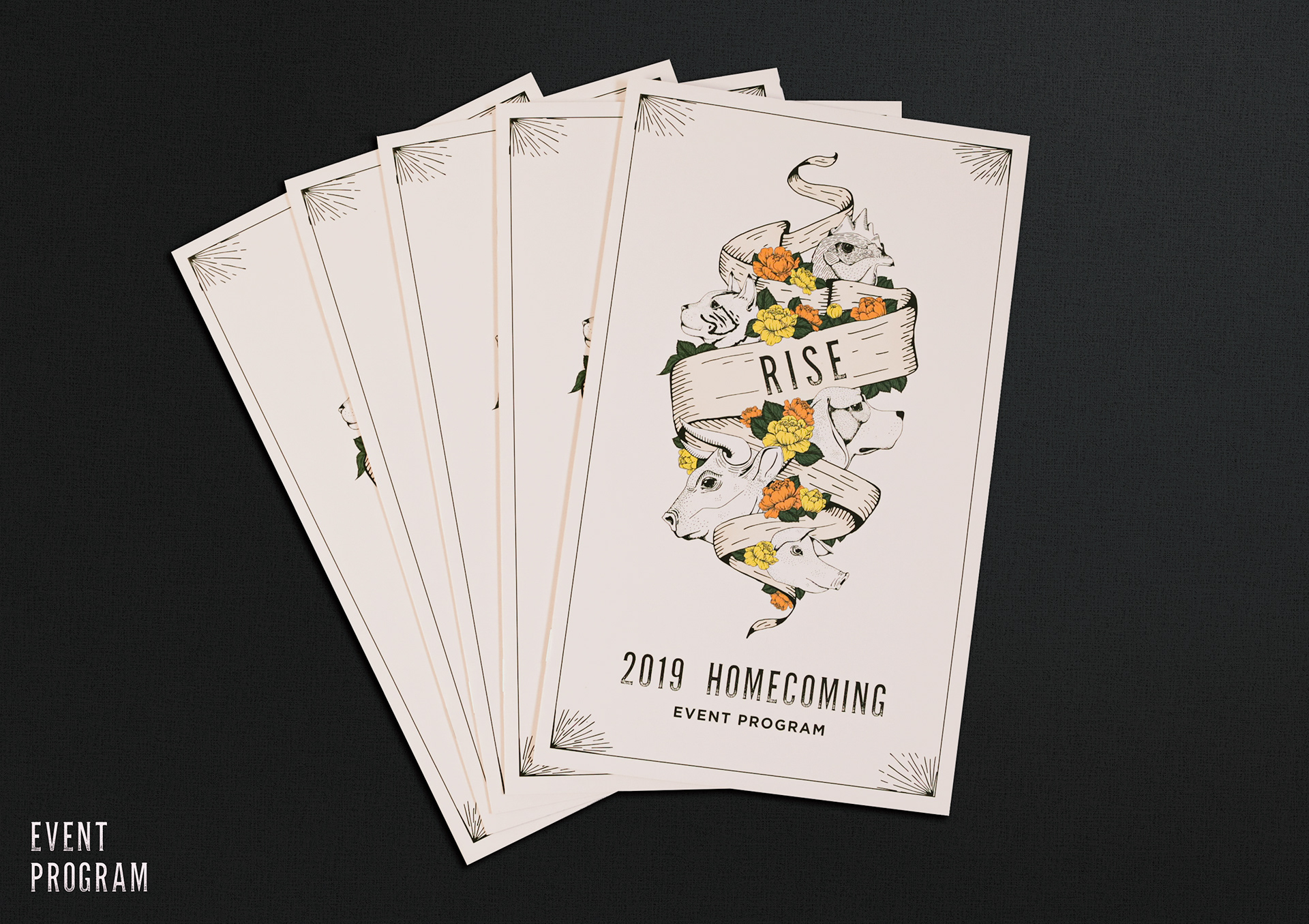 Multiple assets were created for this event such as an event program, sponsor table tent, and seating chart.